Charles Yarnoff
Professor of Instruction, The Cook Family Writing Program
PhD, Northwestern University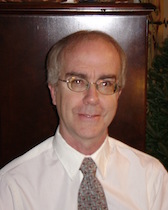 847-491-4965
555 Clark St., 243
Charles Yarnoff, who received his Ph.D. from Northwestern University, teaches undergraduate courses including Intermediate Composition, Writing and Speaking in Business, and First-Year Seminars ("Immigrant Stories" and "Coming to College, Coming of Age"). He has been a Weinberg first-year advisor since 2000, and is the academic director of the Summer Academic Workshop, a pre-orientation writing seminar for first-year students.
He was named a Charles Deering McCormick University Distinguished Lecturer, an award recognizing faculty members who "have consistently demonstrated outstanding performance in classroom teaching." He has been voted to the ASG faculty honor roll three times, has been nominated for the first-year advising award, and has received the Distinguished Teaching Award from NU's School of Professional Studies.
Yarnoff's contributions to writing at Northwestern extend beyond his classroom. To promote and recognize excellent writing by students, he has served as director of the First-Year Seminar Writing Award program, which awards prizes annually to the best papers written by students in the seminars. He also serves on the One Book One Northwestern committee that annually presents an award to the incoming student who has written the best essay about that year's One Book. In addition, he has facilitated workshops on best practices in writing instruction for first-year seminar faculty, and he has created online resources for seminar faculty on instructional practices such as responding to student writing and using peer editing in the classroom.   
Dr. Yarnoff has been active in working on diversity, equity, and inclusion efforts at Northwestern. He has served on Northwestern's Transition Programs Plus Council, which developed resources and services to better support undergraduate students in their transition to college. He also participated in Northwestern's Change Makers Program, which promotes efforts by faculty and staff to create more inclusive classrooms, departments, and centers at the university. Finally, he served on the planning committee for the annual Inclusive Teaching Forum, which engages faculty in developing inclusive learning environments and teaching practices.
Back to top