Kathleen Carmichael
Professor of Instruction, The Cook Family Writing Program
PhD, Northwestern University, English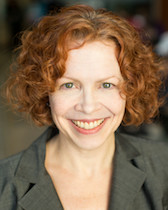 847-467-5592
555 Clark St., 239
Kathleen Carmichael teaches first-year seminars (EN 105-6), Intermediate Composition (EN 205), and Writing in Special Contexts (co-taught with faculty from the Segal Design Institute).  Carmichael also advises first-year students for the Weinberg College of Arts and Sciences.
All of Carmichael's courses introduce students to the research process.  In her fall quarter first-year seminar, Literatures of Addiction, students investigate how different times and disciplines have defined and grappled with the phenomenon of addiction and how popular literature has driven US public policy, both for good and for ill.  In her winter quarter seminar, Ecofiction and Human Metamorphosis, students consider how recent literature confronts us with a future in which semi-sentient environments transfigure human beings.  In her Intermediate Composition course, From Story to Argument, undergraduate students from all years and disciplines investigate how creative storytelling may provide the inspiration for argument and examine how effective writers and researchers may be seen to build their arguments (legitimately or otherwise) on the foundation of story.  In all seminars, students get to pursue a research problem of their choosing and engage with university experts and resources, including the Office of Undergraduate Research. 
Carmichael's literary research interests include the rhetoric of public policy, literatures of addiction, and how scientific information has been represented in popular media from the Enlightenment to the present.  As the Writing Program faculty liaison to the University Library, Carmichael also continues to develop and test new methods for helping first-year students hone their information discovery skills.  As an instructor for Writing in Special Contexts, Carmichael has collaborated with faculty from the McCormick School of Science and Engineering in development of curricular interventions to improve equity of learning opportunities for first-year students in team-based courses.  Carmichael also supports Universal Design for Learning (UDL) in her classroom (for more information on UDL at Northwestern, visit Accessible NU).
Carmichael received her PhD from Northwestern University, where she specialized in the literature and political rhetoric of the British Enlightenment. Her instructional strategies are informed by past experience as a securities analyst, public relations specialist and educational consultant.
Back to top