Penny Hirsch
Professor of Instruction Emerita, and previous Associate Director, The Cook Family Writing Program; previously, Lecturer in The McCormick School of Engineering and Applied Science
PhD, Northwestern University, English; BA, University of Michigan, English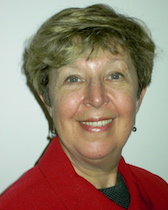 847-491-7414
555 Clark St.
For the past 40 years, Penny Hirsch taught courses in expository writing and engineering communication as well as serving as an adviser for first-quarter students in the Weinberg College of Arts and Sciences. Her most recent advising seminar— "Reading and Writing Stories from the Margin" — grew out of her interest in promoting inclusiveness and diversity at Northwestern and her volunteer work with formerly incarcerated women. A second seminar, "Writing about Community and Diversity," encouraged students to analyze the communities to which they belong and consider what creates – or challenges—community at Northwestern. Both of these writing courses were supported with a Hewlett grant from the College for courses that will ultimately satisfy the College's diversity requirement.
For the Cook Family Writing Program and as a representative of Weinberg College, Hirsch helped design and co-directed Design Thinking and Communication (DTC, formerly known as Engineering Design and Communication or EDC), the Writing Program's cross-disciplinary foundational design course required for all first-year engineering students in the McCormick School and team-taught with McCormick faculty. This innovative course has received national and international recognition and, as such, has been the focus of many of Hirsch's publications and consulting at other institutions. In addition, as a Faculty Fellow in the Segal Design Institute, Hirsch helped develop and has team-taught Design 370: Engineering Design Portfolio and Presentation, a course that integrates communication instruction into design and is required for all Northwestern students pursuing the Segal Certificate in Design. Previously, Hirsch was a 7-year project leader for communication in the National Science Foundation-sponsored VaNTH (Vanderbilt-Northwestern-Texas-Harvard/MIT) consortium in biomedical engineering. More recently, she represented the Segal Design Institute at the National Academy of Engineering's Frontiers of Engineering Education symposium.
Hirsch was the first member of Northwestern's Teaching Track faculty to be recognized for "excellence in teaching" as a Charles Deering McCormick University Distinguished Lecturer. She has served on several University search committees and is active in NU's Residential College system, having been for many years a faculty fellow at the Women's Residential College, where she previously served a 6-year term as faculty master. She was also a Faculty Fellow at the Center for Civic Engagement. In other professional activities, Hirsch was a partner in her own consulting firm, Communication Partners, where she designed and ran communication workshops for hundreds of professionals in law, medicine, healthcare, real estate management, and engineering. She also reviews articles for the Journal of Business Communication (JBC), the Journal of Business and Technical Communication (JBTC), the Journal of Engineering Education (JEE), and the International Journal of Engineering Education (IJEE).
Hirsch's current research focuses on "Students' Insights about Community on Campus: Definitions, Expectations and Perceptions," which was presented in spring 2015 at the American Educational Research Association. Her previous publications and presentations have focused on an "integrated" approach to pedagogy in communication and design, reflection as an assessment tool in teaching teamwork, bioengineering education for undergraduates, and teaching science writing in a research university. Her doctoral focus was Shakespeare, Spenser and the persistence of theurgic (white) magic in Romantic and modern literature. She also enjoys opera, skiing, hiking, reading, and travel.
Back to top